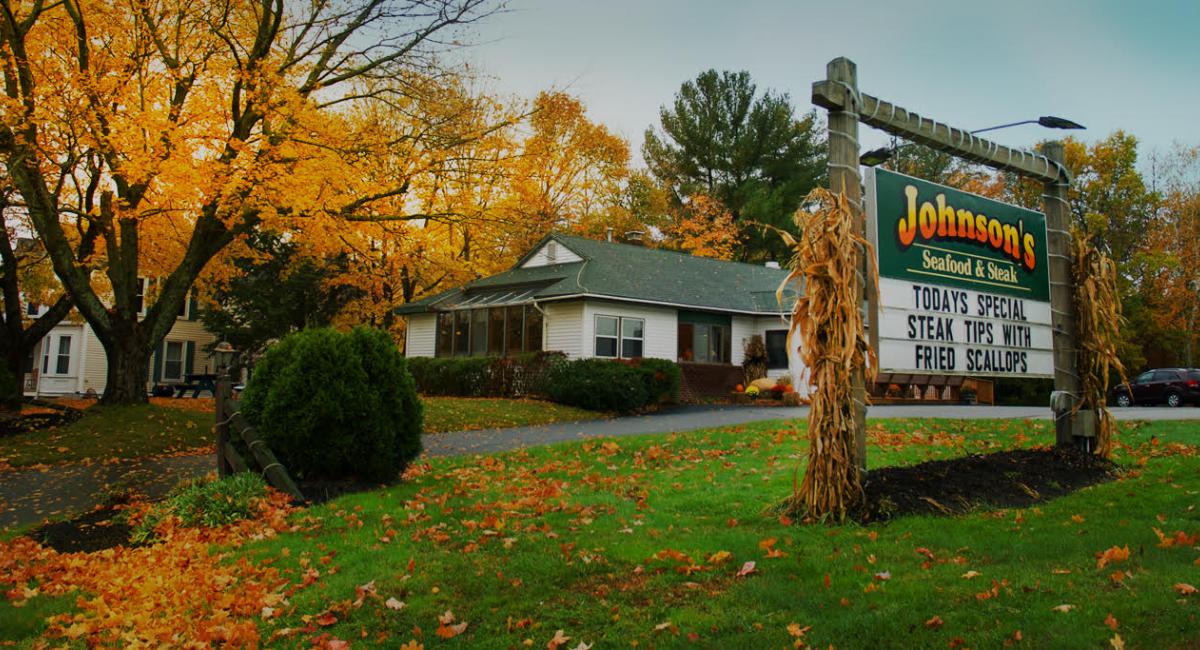 The Original New Hampshire
Family Restaurant!
Johnson's
Seafood & Steak
Our restaurants are natural stops along the backroads. They're places where you can always get a delicious, freshly prepared meal at a fair price. Talk with any of our customers and they'll tell you they love us for our steak tips, fresh lobsters, and massive ice cream cones that seem to never end. It's worth the stop to come in and try our superior food and hospitality for yourself! With locations in New Hampshire and Maine, Johnson's Seafood and Steak is the perfect place to stop for a meal or snack along the way to your destination.
If you're in Northwood, New Hampshire, stop by the location where it all began. When in New Durham, New Hampshire, take advantage of our sit-down dining or large walk-up window for ice cream, meals and snacks. New Durham is the location of Johnson's Marketplace where you can find fresh seafood, meats, cheeses, produce, bake goods, wine, beer, and other gourmet items. When in North Berwick, Maine, you can always find friendly service and great food in a cozy atmosphere.