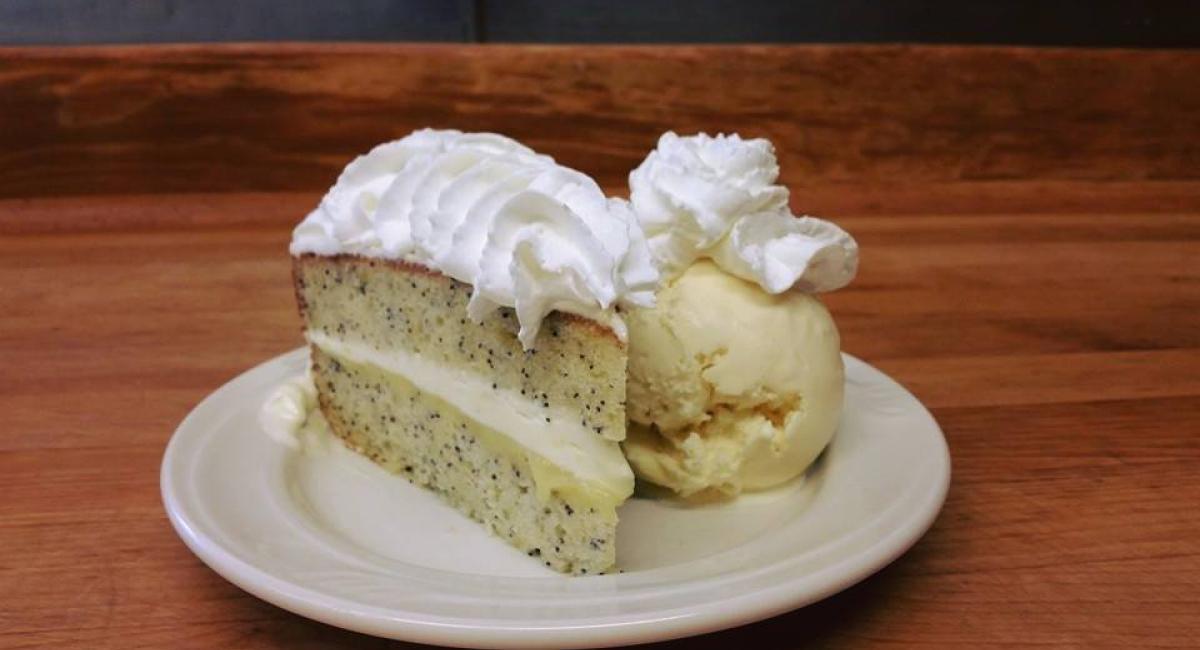 Fresh from the Bakery
Want to place an order with the bakery? Here is our Bakery Order Form Give us a call and let us know what we can get for you.
Monthly Desserts
Strawberry Rhubarb Pie: A mix of sweet strawberries and tart rhubarb make up this classic pie. Served warm with a scoop of ice cream and whipped cream. 
Lemon Poppy Seed Cake: 

 Lemon cake with poppy seeds through out, lemon mousse and lemon curd layered in the center of each slice, topped with whipped cream and served with ice cream. 
Baked Goodies
Turnovers:
Apple, Blackberry, Blueberry or Raspberry 
Scones:
Variety of flavors include : Blueberry Vanilla chip, Chocolate chip, Cinnamon Apple, Cranberry Vanilla Chip, Raspberry vanilla chip.

Large Chocolate Whoopie Pies

Our variety of Whoops:
Cookies & Cream ►

Chocolate cake with an Oreo buttercream

Chocolate Chip ► 

Chocolate chip cake with Chocolate buttercream 

Lemon Gingerbread (seasonal) ►

Gingerbread cake with lemon buttercream

Maple Walnut ►

Chocolate cake with a maple walnut buttercream

Peanut Butter ►

Chocolate cake with a creamy peanut butter buttercream

Pumpkin (seasonal) ►

Pumpkin spice cake with fluff icing 

S'mores ►

Graham cracker cake layered with melted chocolate and filled with fluff icing

Strawberry (seasonal) ► 

Chocolate cake filled with sweet strawberry icing 

Traditional ►

Chocolate cake with the classic fluff icing 

Zebra Mocha ►

Chocolate cake with coffee buttercream and stripped with white chocolate 

 
Cookies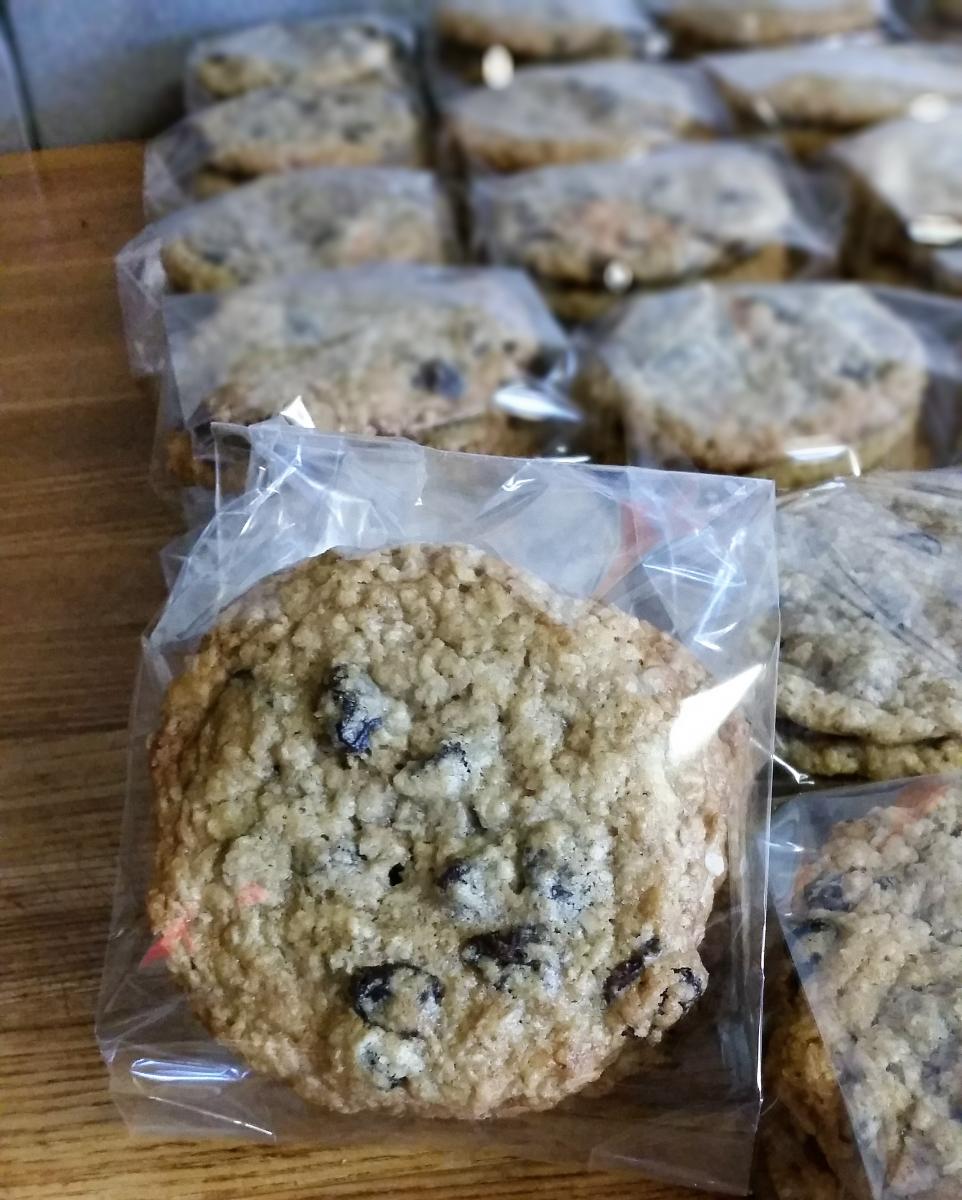 Oatmeal Raisin ►

Oatmeal cookie with raisins

Chocolate Chip ►

Classic chocolate chip cookie 

Coconut Macaroons 
Gingersnaps ►

Gingerbread style cookie rolled in sugar 

Peanut Butter ►

Peanut butter cookie rolled in sugar and marked with an X

Rainbow ►

Vanilla cookie rolled in fun colorful sprinkles

White Chocolate Chip & Cranberry ►

Vanilla cookie with vanilla chips and dried sweetened cranberries 
And don't forget about our big Chocolate Chip Cookies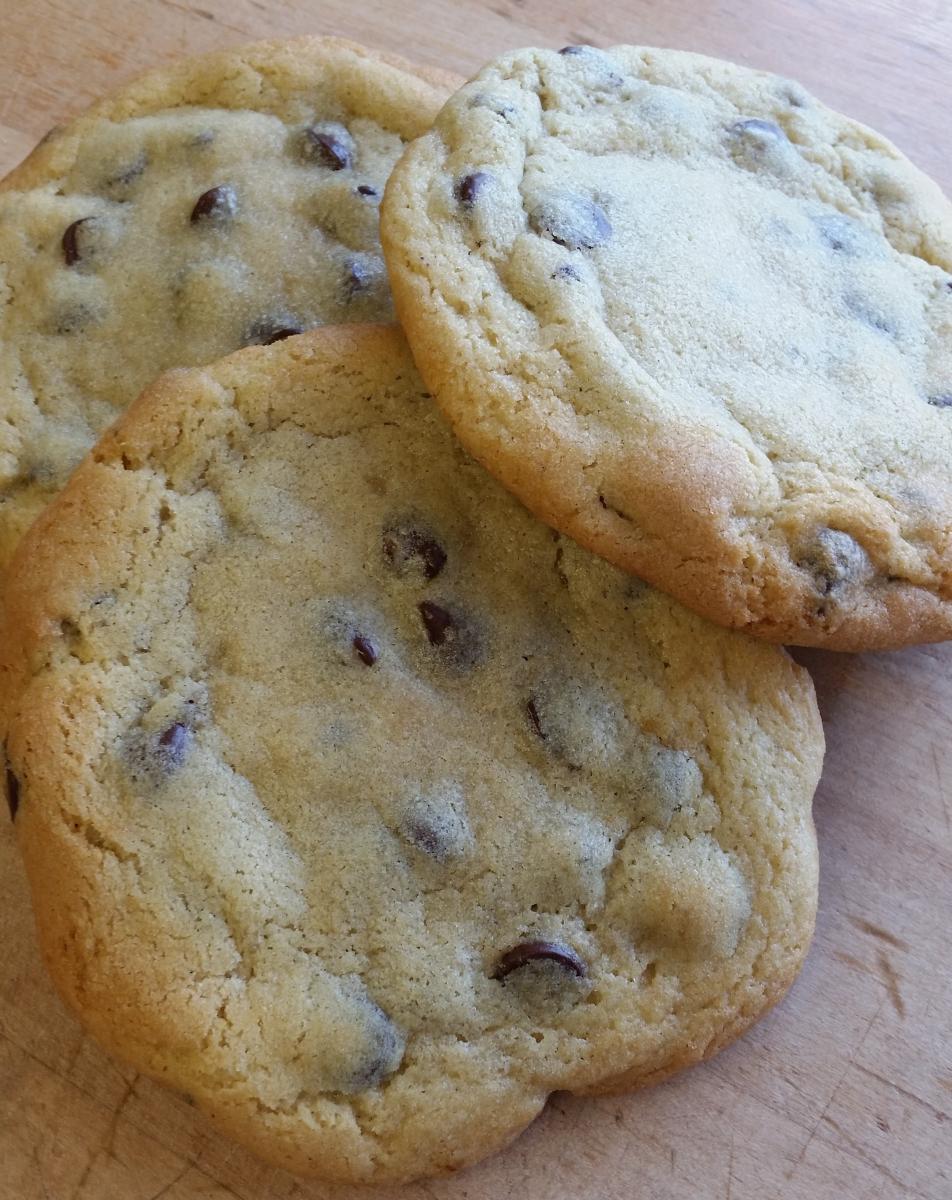 Fruit Pies:
Apple ►

The classic all American apple pie

Apple Raspberry ►

A mix of our classic apple pie with raspberries 

Blackberry (available only by order) ►

All blackberries

Black & Blue ► 

mix of apples, raspberries, blackberries and blueberries

Blueberry ►

All Maine Wild Blueberries 

Bumbleberry ► 

mix of apples, raspberries, blackberries and rhubarb

Raspberry (available only by order) ►

All Raspberries

Strawberry Rhubarb ►

Sweet strawberries mixed with tart rhubarb make up this classic pie

4 Berry ► 

mix of strawberries, blackberries, raspberries, & blueberries
Cream and Custard Pies:  Available by order:    

Butterscotch Cream ►

Butterscotch pastry cream in a graham cracker crust topped with freshly made whipped cream

Chocolate Cream ►

Chocolate pastry cream in a graham cracker crust topped with freshly made whipped cream

Coconut Cream ►

Vanilla pastry cream with snowflake coconut mixed in, in a graham cracker crust topped with freshly made whipped cream

Maple Pecan ►

Maple syrup in a traditional pecan pie topped with freshly made whipped cream for garnish

Pumpkin ►

Creamy spiced pumpkin with a flakey pie crust, freshly made whipped cream on the top for garnish

Custard ►

Old fashion custard in a flakey pie crust, freshly made whipped cream on the top for garnish
Cheesecakes: Available by order:
Traditional ► Plain cheesecake with a white chocolate and semi sweet chocolate drizzle, garnished with fresh whipped cream

Blackberry, Raspberry, Blueberry, Apple, or Mixed berry Swirl ► Sour cream vanilla cheesecake with a jammy swirl throughout, in a graham cracker crust and topped with fresh whipped cream for garnish 

Lemon Goat Cheese Cheesecake ► A creamy cheesecake with Cranberry Raspberry compote on top, in a graham cracker crust. 

Pumpkin Cheesecake ► In a graham cracker crust with fresh whipped cream for garnish
Breads
Molasses Wheat ►

An enriched molasses whole wheat bread topped with sesame and poppy seeds

Herb & Garlic ►

A lean white bread with garlic, basil and oregano, dusted with wheat flour

Oatmeal ►

An enriched brown sugar oatmeal bread topped with rolled oats

Onion & Garlic ►

An enriched white bread with dried onions and chopped garlic. Topped with onions

Parmesan, Garlic & Oregano ►

An enriched white bread with shredded parmesan, chopped garlic and oregano

Seeded Egg ►

An enriched white bread topped with sesame and poppyseeds

White Italian ►

A lean white bread dusted with whole wheat white flour
Stop in and check out any of the seasonal cookies and cakes we have