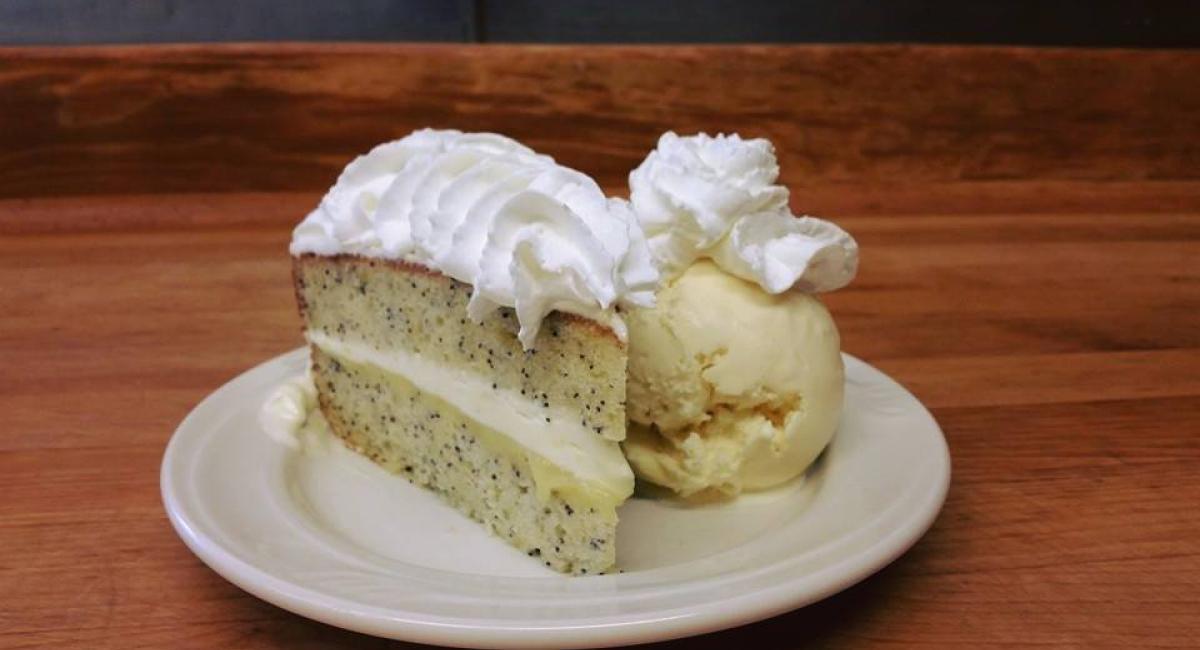 Fresh from the Bakery
Want to place an order with the bakery? Here is our Bakery Order Form Give us a call and let us know what we can get for you.
Monthly Desserts
Baked Goodies
Turnovers:
Apple, Blackberry, Blueberry or Raspberry 
Scones:
Variety of flavors include : Blueberry Vanilla chip, Chocolate chip, Cinnamon Apple, Cranberry Vanilla Chip, Raspberry vanilla chip.

Large Chocolate Whoopie Pies

Our variety of Whoops:
Cookies & Cream ►

Chocolate cake with an Oreo buttercream

Chocolate Chip ► 

Chocolate chip cake with Chocolate buttercream 

Lemon Gingerbread (seasonal) ►

Gingerbread cake with lemon buttercream

Maple Walnut ►

Chocolate cake with a maple walnut buttercream

Peanut Butter ►

Chocolate cake with a creamy peanut butter buttercream

Pumpkin (seasonal) ►

Pumpkin spice cake with fluff icing 

S'mores ►

Graham cracker cake layered with melted chocolate and filled with fluff icing

Strawberry (seasonal) ► 

Chocolate cake filled with sweet strawberry icing 

Traditional ►

Chocolate cake with the classic fluff icing 

Zebra Mocha ►

Chocolate cake with coffee buttercream and stripped with white chocolate 

 
Cookies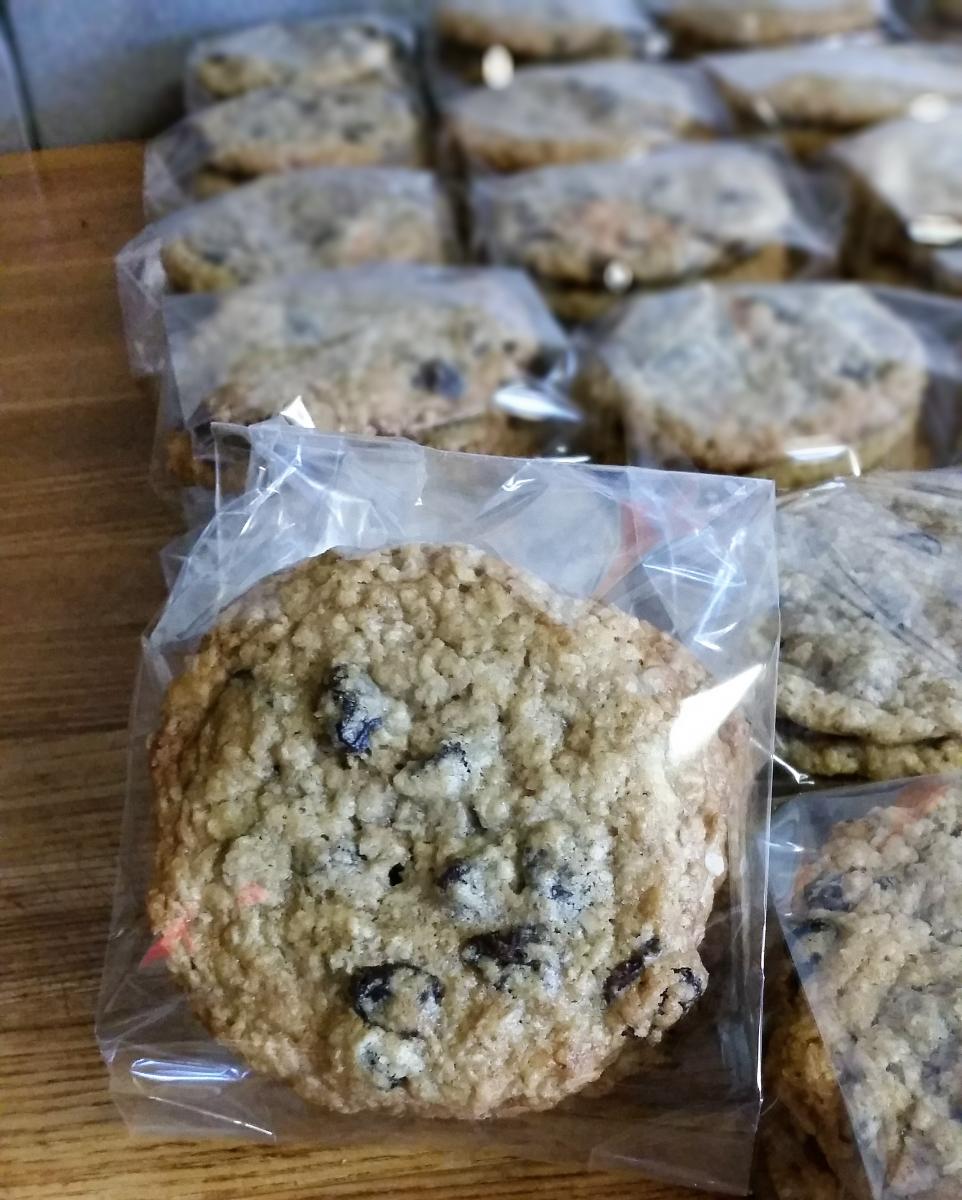 Oatmeal Raisin ►

Oatmeal cookie with raisins

Chocolate Chip ►

Classic chocolate chip cookie 

Coconut Macaroons 
Gingersnaps ►

Gingerbread style cookie rolled in sugar 

Peanut Butter ►

Peanut butter cookie rolled in sugar and marked with an X

Rainbow ►

Vanilla cookie rolled in fun colorful sprinkles

White Chocolate Chip & Cranberry ►

Vanilla cookie with vanilla chips and dried sweetened cranberries 
And don't forget about our big Chocolate Chip Cookies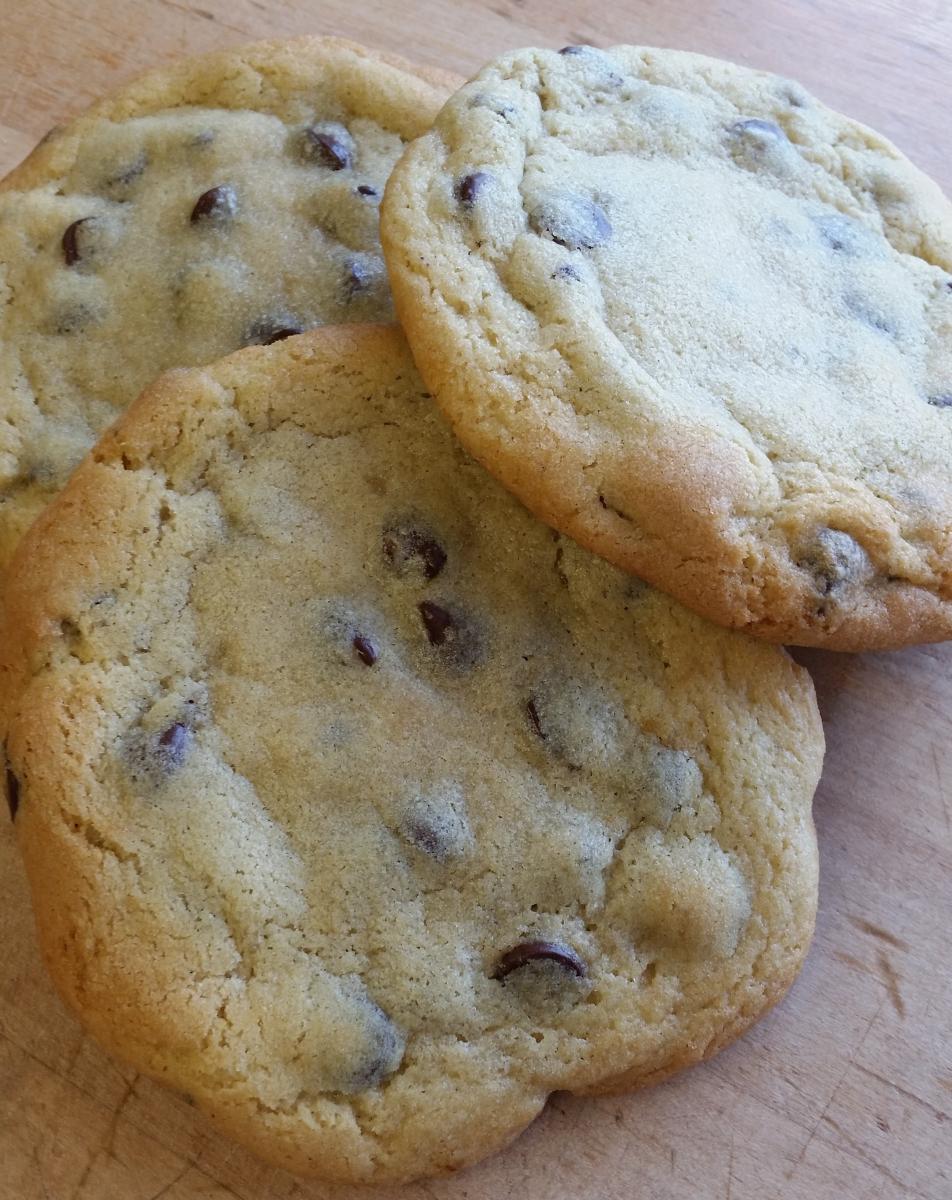 Fruit Pies:
Apple ►

The classic all American apple pie

Apple Raspberry ►

A mix of our classic apple pie with raspberries 

Blackberry (available only by order) ►

All blackberries

Black & Blue ► 

mix of apples, raspberries, blackberries and blueberries

Blueberry ►

All Maine Wild Blueberries 

Bumbleberry ► 

mix of apples, raspberries, blackberries and rhubarb

Raspberry (available only by order) ►

All Raspberries

Strawberry Rhubarb ►

Sweet strawberries mixed with tart rhubarb make up this classic pie

4 Berry ► 

mix of strawberries, blackberries, raspberries, & blueberries
Cream and Custard Pies:  Available by order:    

Butterscotch Cream ►

Butterscotch pastry cream in a graham cracker crust topped with freshly made whipped cream

Chocolate Cream ►

Chocolate pastry cream in a graham cracker crust topped with freshly made whipped cream

Coconut Cream ►

Vanilla pastry cream with snowflake coconut mixed in, in a graham cracker crust topped with freshly made whipped cream

Maple Pecan ►

Maple syrup in a traditional pecan pie topped with freshly made whipped cream for garnish

Pumpkin ►

Creamy spiced pumpkin with a flakey pie crust, freshly made whipped cream on the top for garnish

Custard ►

Old fashion custard in a flakey pie crust, freshly made whipped cream on the top for garnish
Cheesecakes: Available by order:
Traditional ► Plain cheesecake with a white chocolate and semi sweet chocolate drizzle, garnished with fresh whipped cream

Blackberry, Raspberry, Blueberry, Apple, or Mixed berry Swirl ► Sour cream vanilla cheesecake with a jammy swirl throughout, in a graham cracker crust and topped with fresh whipped cream for garnish 

Lemon Goat Cheese Cheesecake ► A creamy cheesecake with Cranberry Raspberry compote on top, in a graham cracker crust. 

Pumpkin Cheesecake ► In a graham cracker crust with fresh whipped cream for garnish
Breads
Molasses Wheat ►

An enriched molasses whole wheat bread topped with sesame and poppy seeds

Herb & Garlic ►

A lean white bread with garlic, basil and oregano, dusted with wheat flour

Oatmeal ►

An enriched brown sugar oatmeal bread topped with rolled oats

Onion & Garlic ►

An enriched white bread with dried onions and chopped garlic. Topped with onions

Parmesan, Garlic & Oregano ►

An enriched white bread with shredded parmesan, chopped garlic and oregano

Seeded Egg ►

An enriched white bread topped with sesame and poppyseeds

White Italian ►

A lean white bread dusted with whole wheat white flour
Stop in and check out any of the seasonal cookies and cakes we have